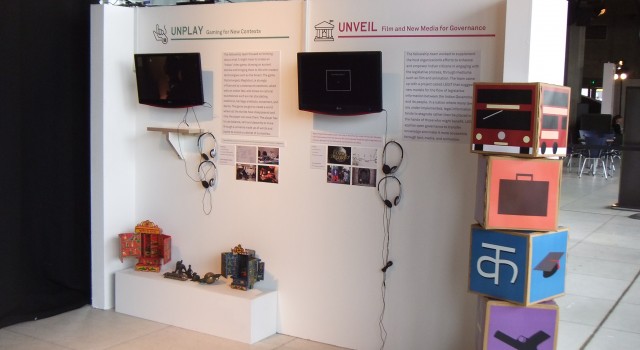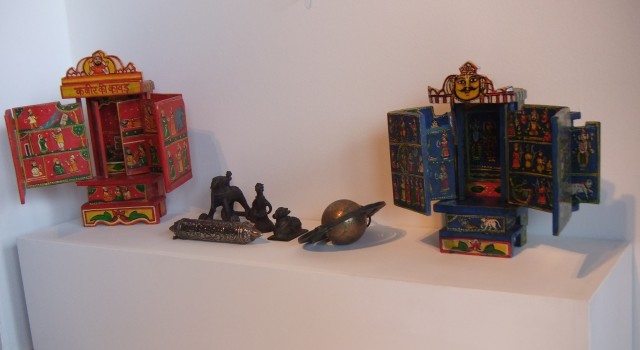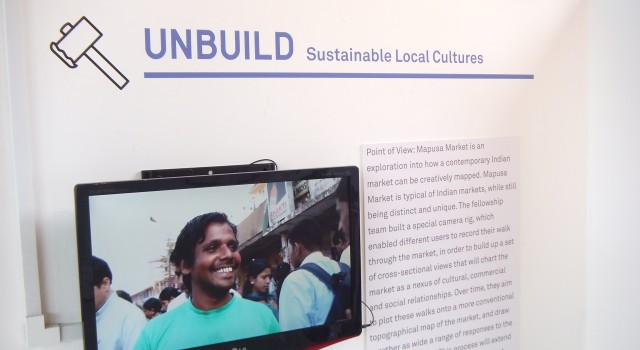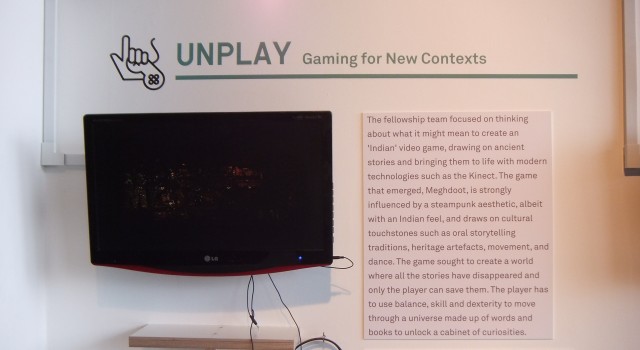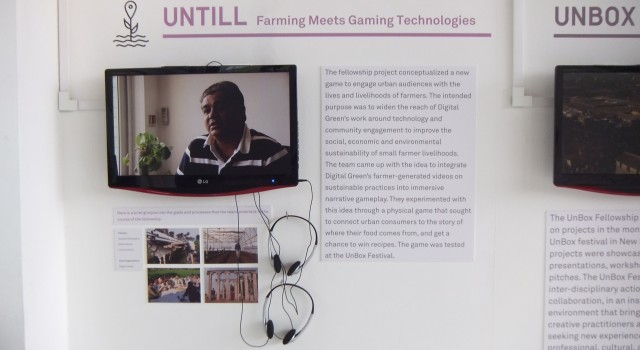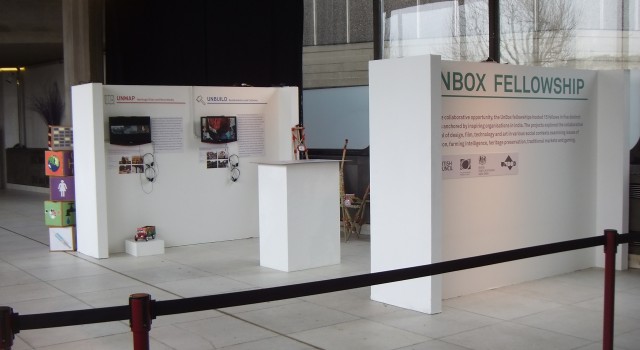 Some images from the UnBox Fellowships exhibit at Alchemy.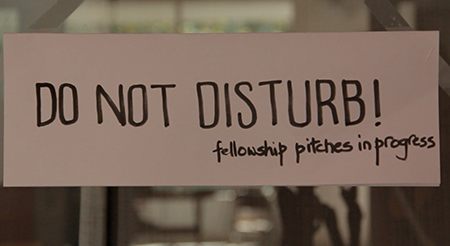 A component of the UnBox 2013 fellowships that made them a bit different and unique was the potential for acquiring additional funding for the fellows to continue their projects. This made the month-long engagement leading up to the festival the initial, proof-of-concept phase in which the top-level ideas were created. In essence, the projects were outlines that the additional funding would allow to be fleshed out.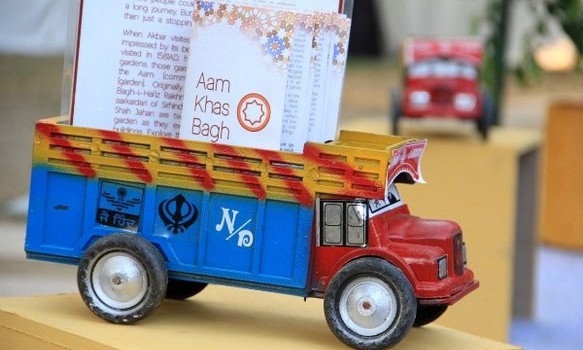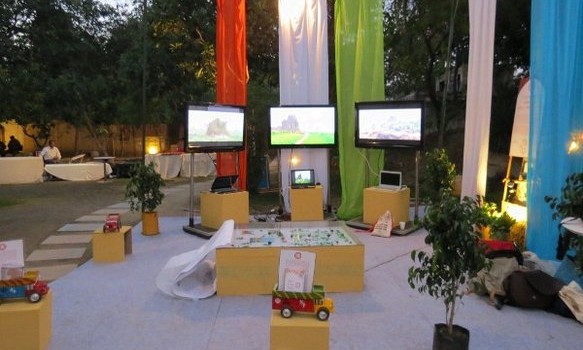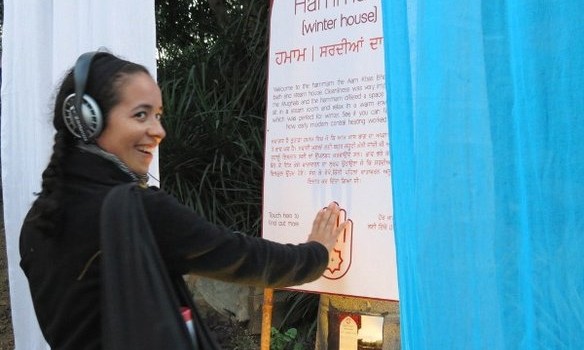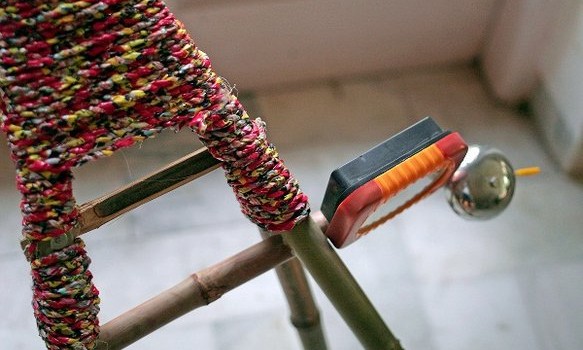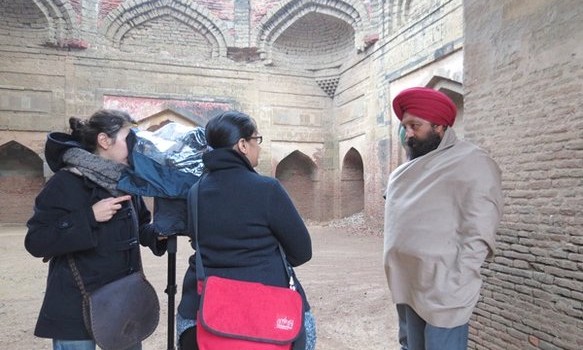 The UnBox Fellowships 2013 are a part of the exciting Alchemy Festival in London.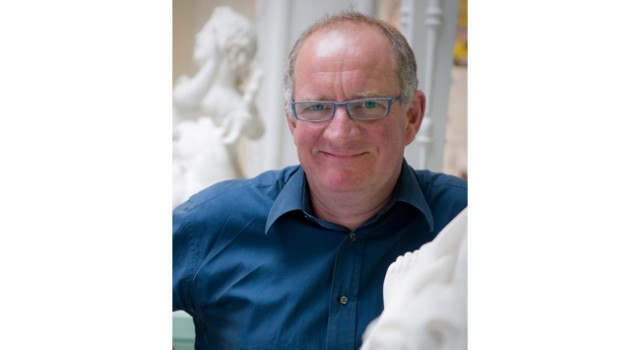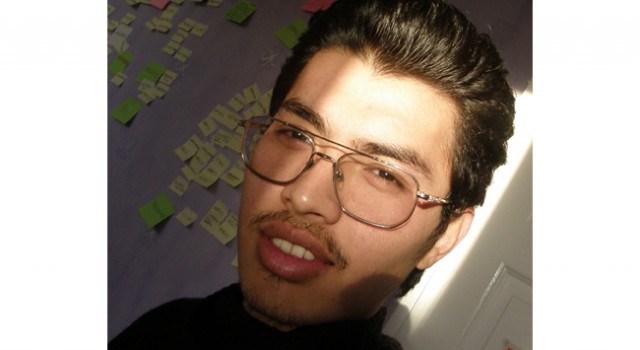 Here's a quick intro to the fellows of UnBUILD!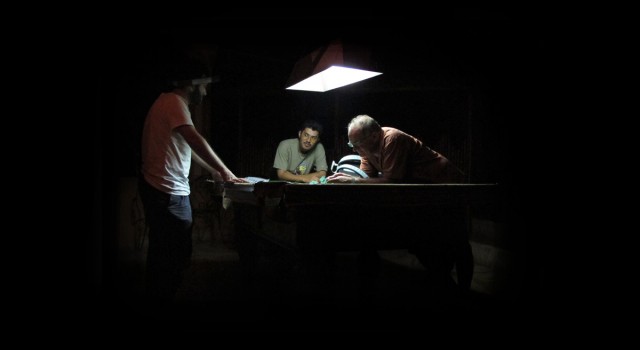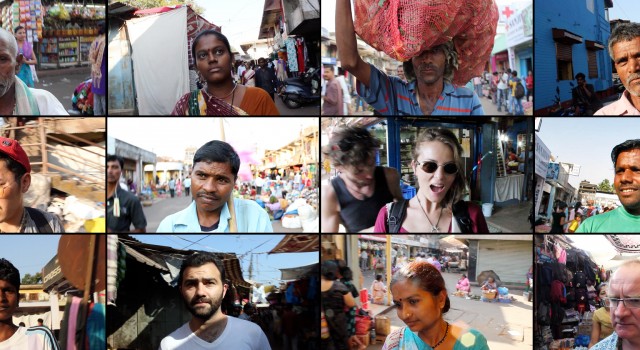 • WALKERS •
Baburao  |  Seema  |  Raju  |  Mohan
Stanzin  |  Santosh  |  Ele  |  Rakesh
Shankar  |  Bahbak  |  Usha  |  Andrew
Mapusa Market, Republic Day 2013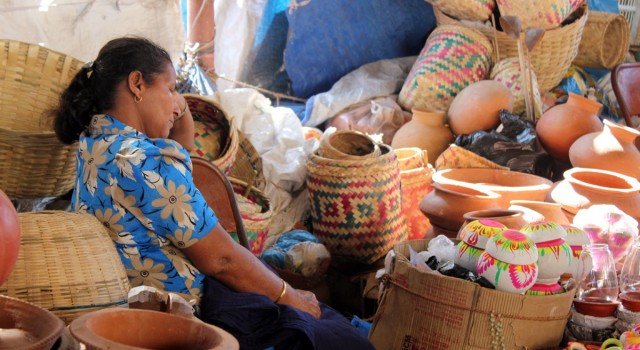 Just interviewed Domnic Fernandes, Mapusa's best informed local historian. Domnic's knowledge of Mapusa market is second to none. He arrived at People Tree, Assagao with a bag load of ripe organic papayas direct from the daily vendors who set up their baskets in front of the permanent stalls. These women bring their fruit direct from their gardens, where they're fertilised with manure. Better, Domnic thinks, than buying the 'imported' Karnataka produce.
We're interested in this tacit knowledge of the market. We aim to find routes to capturing this in the 'map' we're creating. There is a wealth of such knowledge: many of the traders have held their pitches since the 60′s when the market was created, based on the idealised blueprint that still hangs in the Municipal Offices. But how do we capture such knowledge, and communicate it through a physical or virtual object?
A 'map' contains a multiplicity of understandings and viewpoints. We don't aim for a fixed document, rather something that can be added to, changed, undermined in a way that reflects the myriad of personal takes on Mapusa Market
Stanzin, Bahbak, Andrew
Rakesh has been working in the Market for the last 10yrs.
Along the way he has picked up Swedish and Russian language skills in response to the influx of tourism.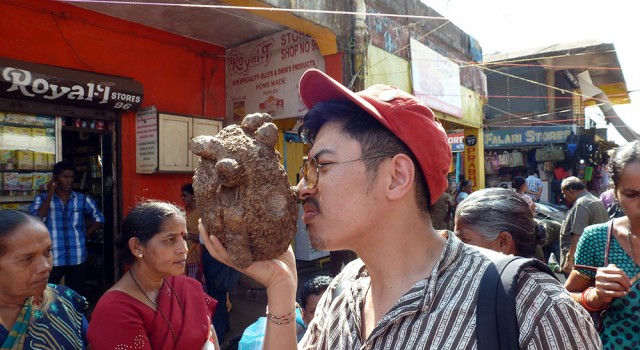 After many a discussion about the context of Goa and Goan culture within the larger context of India, we found ourselves, automatically gravitating towards Mapusa Market in Mapusa, Goa. It is a 10 minute scooty ride from 6 Assagao (Gunpowder/People Tree) and it is the biggest and central market for North Goa. Like a good market one can make purchase of anything from a piece of string to a leg of lamb, a chinese made torch to traditional Goan spices, there are repair services for clothes, lighters, sewing machines etc. You can buy a single banana or a 100 banana stalk, it is a local market as well as a wholesale market. There are permanent shops and the streets also get covered by street vendors. Friday is market day and the local Goans, farmers, weavers etc. get whatever produce they have got and come in the hopes of selling them, on Friday, the market is heaving and has almost double the attendance than any other day.
We started off with the intention of possibly starting a cycle rental service at 6 Assagao, but the idea faded out soon and we were left with the exciting prospect of Mapping the vicinity of 6 Assagao, after another solid discussion we zeroed in on the idea of Mapping Mapusa Market as it is a hub for the local community, it incorporates a sense of coming together and could serve as a model for bigger picture issues of community, identity, immigration, capitalism and the current FDI situation in India. Orijit already had a lot of interest because his father was a cartographer and himself having a graphic design background, had a natural love of maps. We have since been researching things like, organisation of the market itself, the logic of presentation of goods, who are the sellers at the market, where do they come from, what and why do they sell the stuff they sell, who are the buyers, what is their conception of the market, has the market changed? if so, what are they and how has it impacted its sellers.  With this we are hoping to create not just a topographical map but a map that is more than just information.
Half way mark has been reached and we now have a lot of work to do. Fingers crossed!
By Stanzin, Andrew and Bahbak.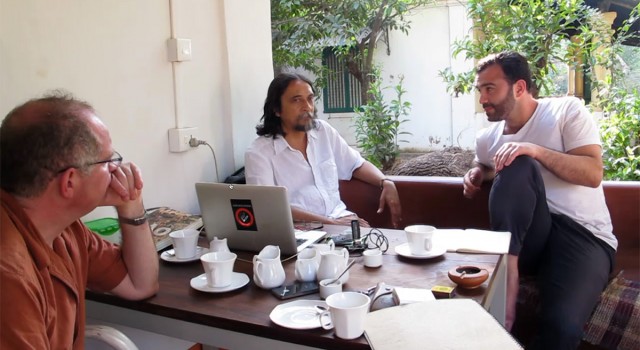 So, here we are in Goa, united.
Andrew has finally arrived and the fellowship has evolved into a series of discussions, debates and ideas around the teak table here on front verandah at People Tree, Goa.