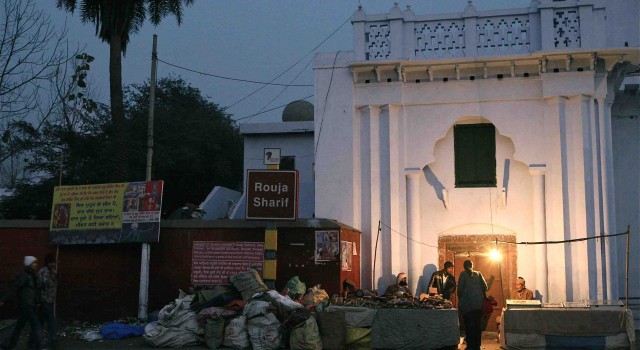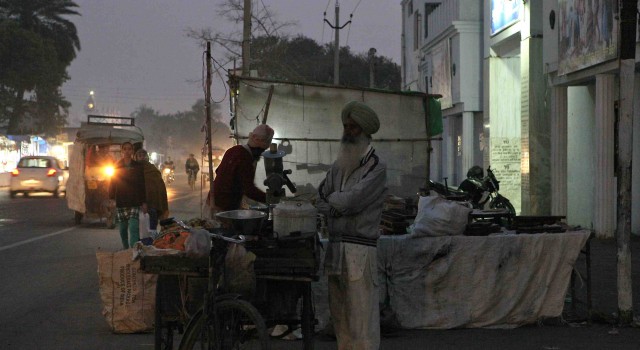 Roza Sharif
After spending the morning designing a new project plan, we went to the Rauza Sharif Mosque to catch the last light and meet some of the travellers that have come from Pakistan and Kashmir for the annual 6 day celebration. Had some chai and arranged a meeting with one of the caretakers, on the following morning.
The day started well, since whilst  the five of us and the three cameras where packed in a rickshaw on our way to the Mosque, a rickshaw wallah spotted us and arranged for a piece of equipment that we had left on our ride back the night before to be delivered to us. Blessed be the rickshaw wallahs of Sirhind!
We where offered amazing halva upon our arrival at the Roza Sharif and a very generous tour. Ethical issues arising; can we use footage of people praying?