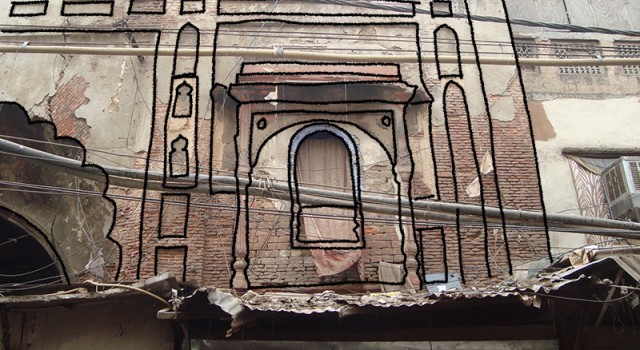 Research in Old Delhi
Okay! So I think we broke the ice yesterday with Rikin yesterday in a meeting. In the process of flooding my inbox with valuable research, I think he is also beginning to understand where we come from. Which is great now because he can put his thoughts more clearly and we understand better. So yes, Misha got her much needed research question and the brief seems to have opened up to beyond teaching farming techniques and to being published on effective platforms beyond Facebook (if one such exists).
We went on our first field research. While on our way to Azadpur Mandi, we broke the journey up by a visit to Chawri Bazar. Quite an experience, I must say. Very very Indian place, lots of textures, and Indianism in the area. I was basically a tour guide, guiding Josh and Misha through a bit-intimidating-looking crowd (not for me, but for the foreigners). It was broken all over, but if you had the eyes to imagine it 400 years back during the Mughals, my God! it must be great! I was being a translator, talking through the vendors along side doing my visual study.
We decided to stop our journey to Azadpur Mandi because we got a last moment option to attend an amazing workshop by successful games writer Naomi Alderman at the British Council.