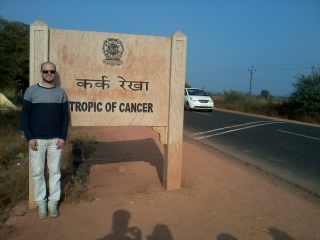 On 26, Jan 2013 | In UnTILL | By Joshua
Our little adventure …
We have just come back from 5 days in the field … literally. We also got our first sense of train life in India, which was most eye-opening.
We arrived in Sanchi where we stayed for the next 3 nights. We met the representative from Digital Green, who would be our guide for interacting with the framers and local villagers. She was a vital tool in our methodology for extracting the right kind of information from the farmers whilst at the same time helping us tread the line of what is acceptable when discussing the very livelihood's of the people we wish to convey.
After 3 villages, 20 farmers, 2 video disseminations and some Police questioning of what we were doing with all the camera's, we felt we had got what we needed with regards to the game.
This essentially revolved around finding some themes, the two main ones of which included you need us to survive (from the farmer's perspective) and it's a hell of a lot of work. We are now deciding on how to devise a game mechanism to make this work. We had a great brainstorming session when we got to Bhopal in the regional offices for Digital green and for the first time envisioned a whole new version of the game as outlined in the second picture. This felt like a great breakthrough and made me feel personally like we were all on track to deliver our final results in two weeks time.
We still have a long way to go to get the game down-packed, but with a further big brainstorming session due on Monday with Digital Green and unBOX personnel, I think we will be on the home straight come mid – next week!
overanout!