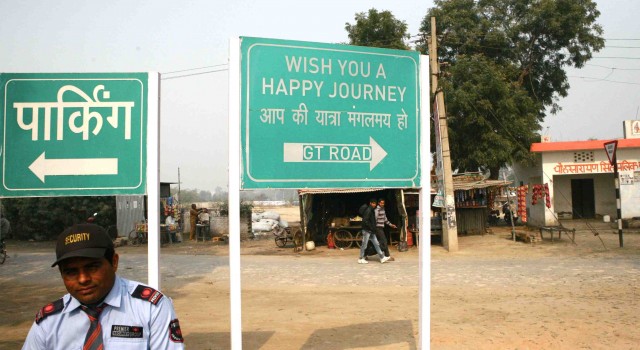 On the GT Road
So, we're going to drive up the GT Road with the film crew.
It sounds like a great idea (great shots for the documentary) but
between toilet breaks, an extended brunch break, tea breaks, and the
film crew's directions (sticking my head out of the window for the
whole wind blowing in hair thing was not my favourite, seriously, you
can't breathe when you're going that fast, Mudit!), this was the
slowest progress I've ever made up this road. Our lunch break was at a
Haveli, which I secretly love. It's like India doing a heritage tea
shop but on a much bigger, better organised, bling level. Totally
kitsch. The road itself changes from a small two lane road to a large,
busy, multi-lane highway. There are signs of construction everywhere.
Dust, debris and concrete were the flavours that day. Eventually we
reached the hotel which is on the edge of town.