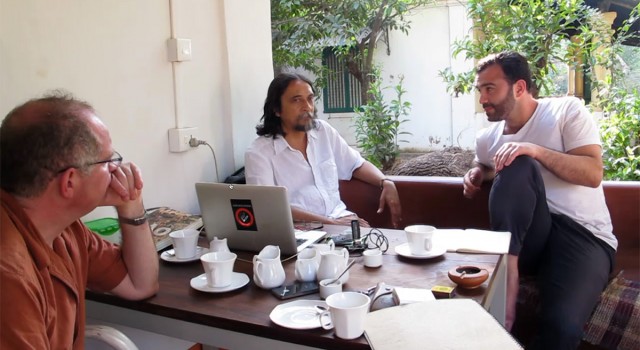 Gettin' Goan'
So, here we are in Goa, united.
Andrew has finally arrived and the fellowship has evolved into a series of discussions, debates and ideas around the teak table here on front verandah at People Tree, Goa.
Images:
• Local and temporarily-local residents, designers and artists speak easy around anonymous bottles of fenny.
• People Tree by Night