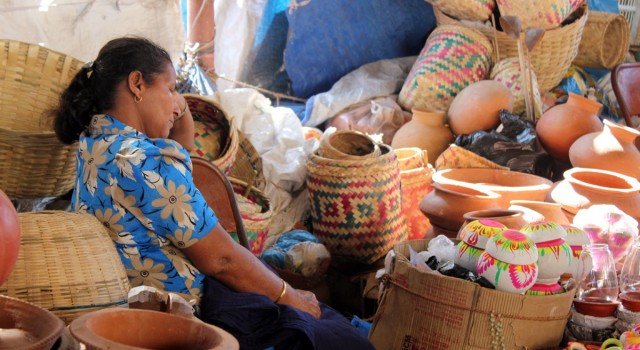 Domnic Fernandes on Mapusa Market
Just interviewed Domnic Fernandes, Mapusa's best informed local historian. Domnic's knowledge of Mapusa market is second to none. He arrived at People Tree, Assagao with a bag load of ripe organic papayas direct from the daily vendors who set up their baskets in front of the permanent stalls. These women bring their fruit direct from their gardens, where they're fertilised with manure. Better, Domnic thinks, than buying the 'imported' Karnataka produce.
We're interested in this tacit knowledge of the market. We aim to find routes to capturing this in the 'map' we're creating. There is a wealth of such knowledge: many of the traders have held their pitches since the 60′s when the market was created, based on the idealised blueprint that still hangs in the Municipal Offices. But how do we capture such knowledge, and communicate it through a physical or virtual object?
A 'map' contains a multiplicity of understandings and viewpoints. We don't aim for a fixed document, rather something that can be added to, changed, undermined in a way that reflects the myriad of personal takes on Mapusa Market
Stanzin, Bahbak, Andrew